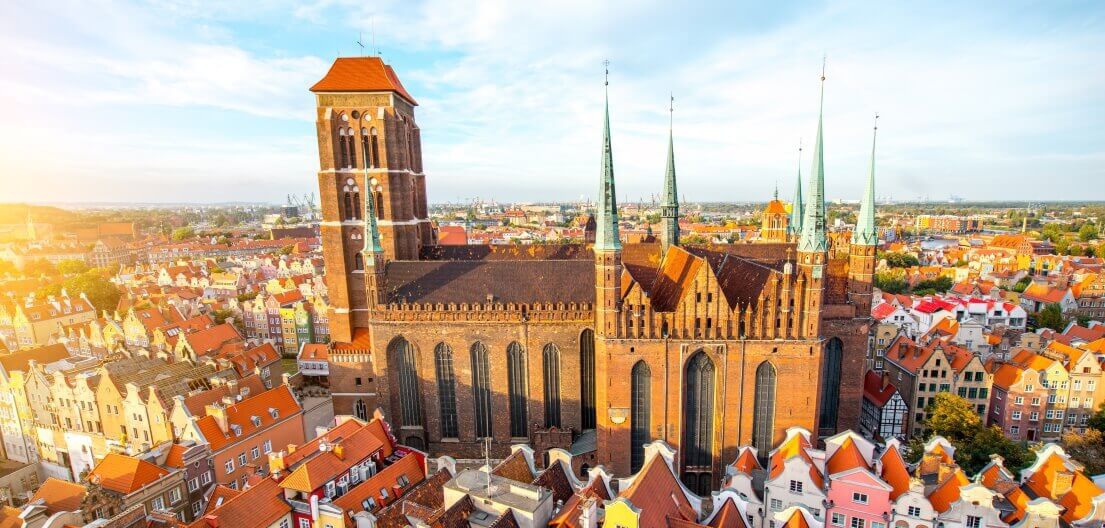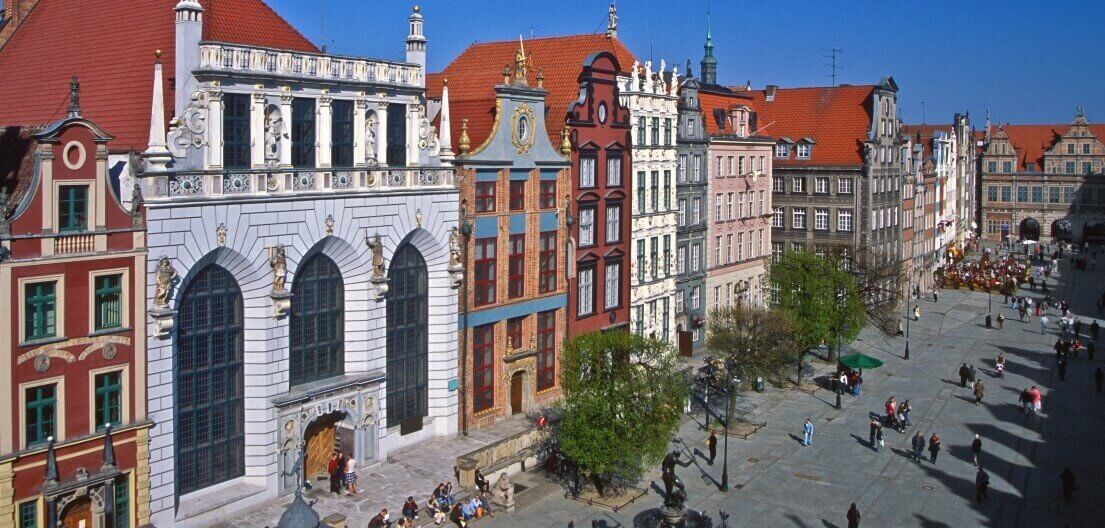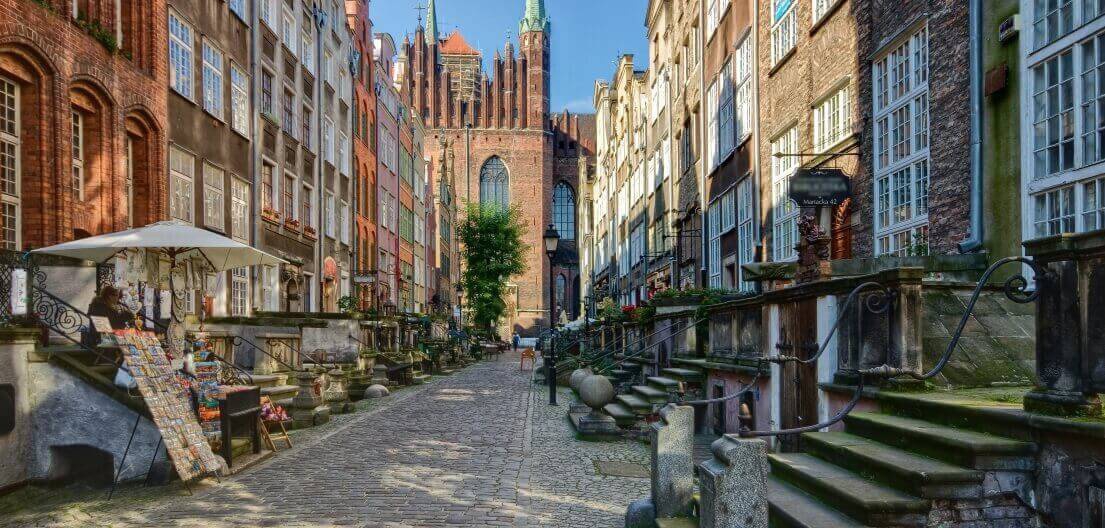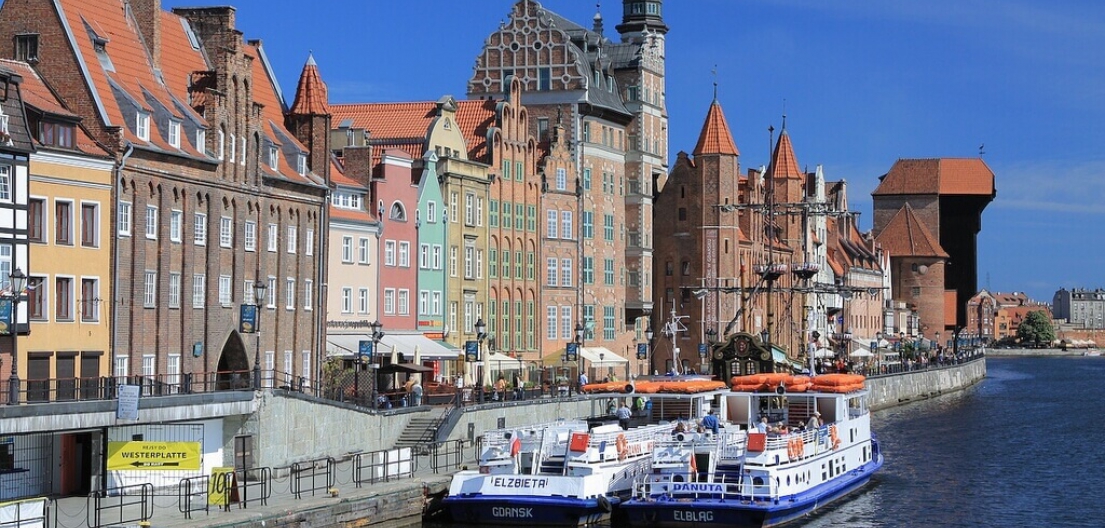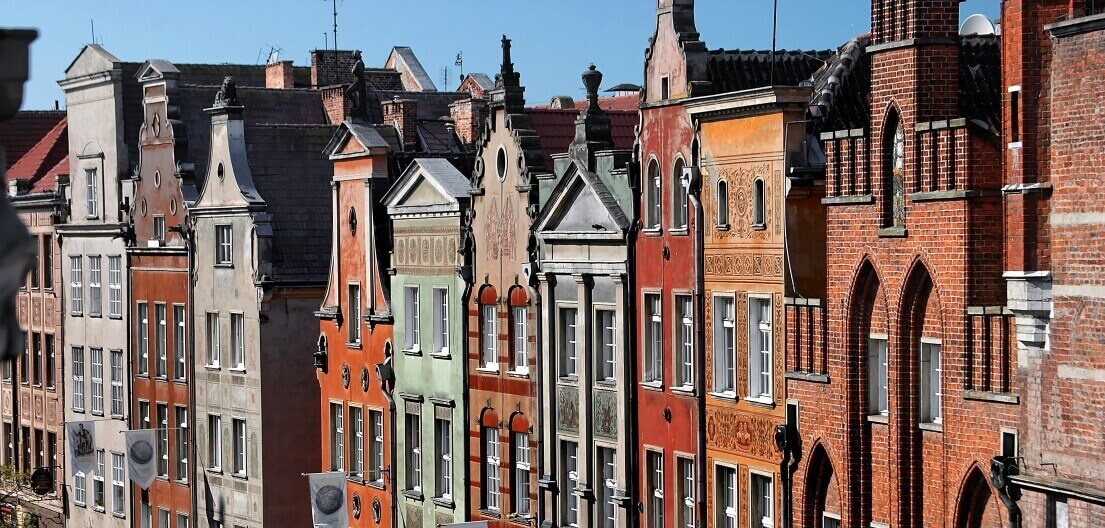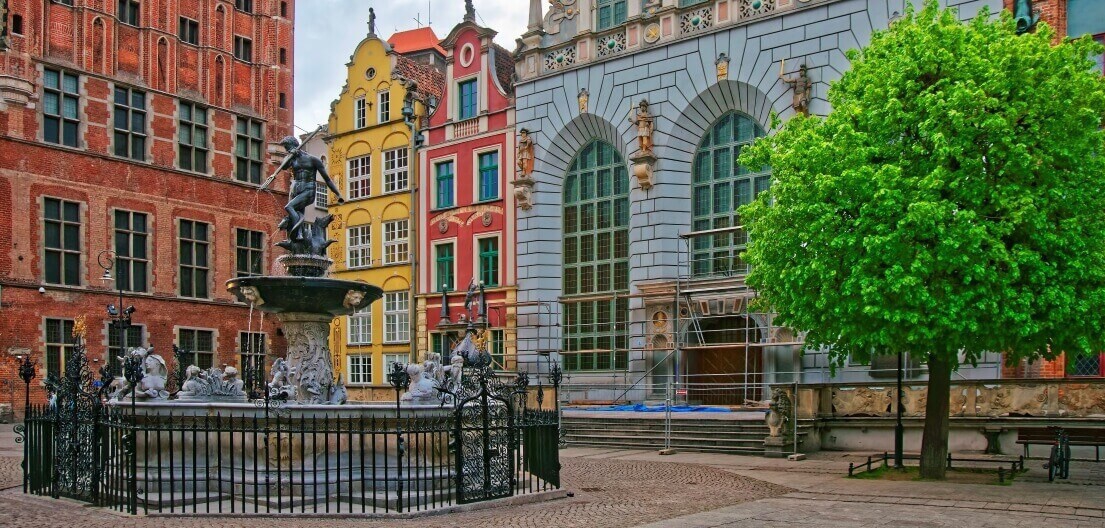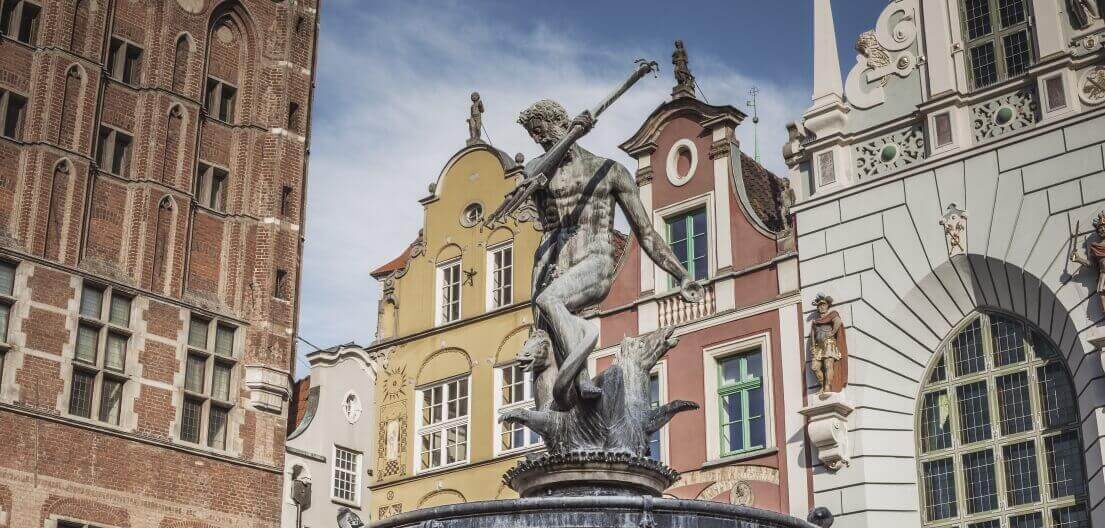 £
Book on-line
& pay later
You're free to pay the way you like, up-front or locally to our staff.
%
Check all
discounts
Parties 4+, students & early birds get extra discounts.
query_builder Extra time
after the tour
Take advantage of an extra moment to reflect on your experience.
settings 4 simple
tour options
For most satisfying experience. Check which is best for you.
On the Gdansk Royal Route Tour, you may have a unique opportunity to feel like a true monarch. As you walk along this famous route of most representative streets of Gdansk, our expert guide will tell you all the stories of glory as you listen and admire the greatest monuments of this coastal city.
On this walking tour of Gdansk, you will have a chance to see the most important and beautiful locations in the city. Starting with the Town Hall and Artus Court, meandering up and down Długi Targ (eng. Long market) and finishing up with the Torture House, this 3.5-hour tour will give you some basic knowledge of the history of Gdansk.
You will have an opportunity to walk the path, once walked by the greatest monarchs of medieval Europe and discover the secrets of the past unknown even to current inhabitants of Gdansk. It will definitely prove a worthwhile and unforgettable experience!
Your guide will meet you on Dlugi Targ, or you central Gdansk accommodation. The guide will lead you down the meandering paths, showing you essential spots in Gdansk and telling you about them. The spots you will have a chance to see include, for example, Neptune Fountain or St. Mary's Basilica. Learn about the significance of amber as you pass the museum dedicated to this gemstone, see the torture house, town hall, and Artus Court.
Do not forget to pack your camera as you will have plenty of opportunities to take amazing pictures. Remember to take a hat, comfortable walking shoes, and dressed for the weather. It is windy in Gdansk, just so you know. If you prefer a Spanish, Italian, French, or German tour instead of English one, make a note of it in your booking and we will be happy to provide you with a fluent guide.
Walk along the Royal Route of Gdansk, the path once accessible only to powerful monarchs and learn about the exciting history of the city
Tour Options & Prices

People
2

Tour date
$4341
Budget
Absolutely the lowest price in exchange for minor sacrifices.
info Pick-up max 30 min walk
from any central hotel
view more details
record_voice_over
Licensed guide
$4596
Comfort
A convenient and popular way to visit most popular tourist attractions.
info Pick-up max 20 min walk
from any central hotel
view more details
record_voice_over
Licensed guide
$7661
Premium
The highest standard among organized trips awarded by TripAdvisor.
info Pick-up max 5 min walk
from any central hotel
view more details
record_voice_over
Licensed guide
person_outline
Private guide
Private
Full freedom and individual tour mode for the most demanding.

Our Customers
VIEW MORE