Hotels in Krakow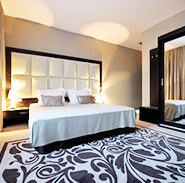 Queen Boutique Hotel
1.5 km to the Main Market Square
Located in the vicinity of Wawel Castle; bright interiors & spacious rooms with large windows create a pleasant atmosphere, modern and well equipped bathrooms; SPA facilities; varied breakfast; beautiful restaurant which serves delicious international cuisine.
1x double
3 nights for $ 56290 $ 53651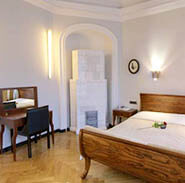 Pod Roza Hotel
0.23 km to the Main Market Square
Situated in the very heart of Krakow's Old Town, housed in a Residence palace. The hotel features comfortable accomodation, a luxurious spa and 2 elegant restaurants.
1x double
3 nights for $ 61331 $ 60056
Go to page: