Hotels in Gdansk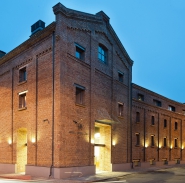 GrandCru Hotel
1.1 km to the Main Market Square
This hotel is combines modern and historic elements, elegant rooms with bare brick walls, sauna and fitness training room, professional staff. Located near the Moltawa Rive, few minutes walk from the Old Town, conveniently located near many popular tourist spots and restaurants.
1x double
3 nights for $ 34887 $ 33645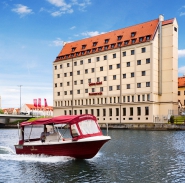 Qubus Hotel Gdansk
0.7 km to the Main Market Square
Qubus Hotel Gdansk is a perfect choice for travellers. Guests can admire attractive views on the picturesque city centre. The facility is located very close to the old town, making it a perfect starting point to visit the main attractions.
1x double
3 nights for $ 52511 $ 44634