All in One Package
It's a great idea with this package and extra free tours. I wish I had more time in Krakow :)
Description
To let you save and see even more, we have designed the All In One Package which allows you to experience as many as four the most in-demand tours in Krakow along with a comfortable two-way transportation, airport transfers, and a suggested minimum 3-night stay in a verified top-rated hotel. All this at the lowest price on the market.

Let our professional drivers transport you safely from and to the airport in a comfortable and modern car. Our Comfort Tour Option guarantees a pickup from one of the central meeting points close to your hotel. Moreover, Auschwitz and Krakow Salt Mine Comfort Tours will give you 15 minutes of free time you can spend on further exploration, buying souvenirs, or getting a snack. Budget Schindler List Tour ensures the lowest price out there and a possibility to see the place where the Spielberg's Schindler's List was filmed. You won't have to worry about the transportation as it's already included in the price. Especially for our clients, we have prepared a choice of personally verified and carefully selected hotels where you can unwind and regain your strength after the tours.

Press BUILD THIS PACKAGE to choose the hotel and dates that suit you best, click Add to Basket, and enjoy!

Attractions included

Auschwitz Tour from Krakow
Millions of murdered prisoners, barbarous experiments, and inhumane living conditions. See the world's greatest symbol of genocide.
krakow
Auschwitz Tour from Krakow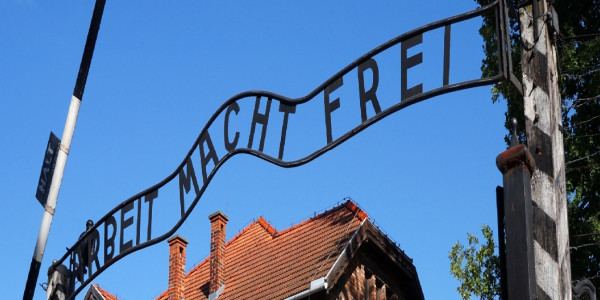 Why this tour & what you will see?

"Work Sets You Free". This false motto on the death camp's main gate greeted hundreds of thousands of innocent people, who, instead of freedom, experienced inhumane living conditions, backbreaking labour, starvation, and death. More than a million prisoners were hauled off to Auschwitz but only a handful made it out alive.
---
After the war, thanks to the survivors' endeavour, the Auschwitz-Birkenau State Museum was established to constitute the most recognizable symbol of the Holocaust in the world. See the subhuman living conditions, the piles of personal belongings, gas chambers, and many more harrowing places. Learn the history that cannot be forgotten.

What you will see
(all tour options)
Main gate "Arbeit macht frei"
Objects of everyday use
Personal belongings
Gas chambers
Pictures of individual prisoners
Original documents
Crematoria
Original wooden barracks
Bathhouse
Watchtower

Krakow Salt Mine Tour
Active continuously since the Middle Ages, this historical site miraculously transforms into the underground city made entirely of salt!
krakow
Krakow Salt Mine Tour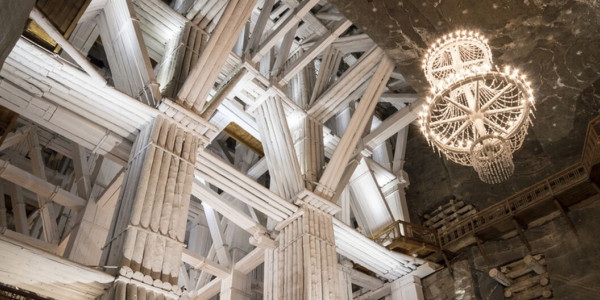 Standard itinerary for the Comfort Tour
16:00 - 16:45 Pick up & Transport
Subject to changes depending on the Museum guide's availability

Afternoon pick-up around 16:00, depending on your location and 45 min journey to the Salt Mine
16:50 - 18:50 Tour
Visitors enter the Mine descending a 380-step staircase to Level 1 (135 metres below ground level). You walk around the mines and corridors accompanied by the licenced guide. The return to the surface is by lift.
19:00 - 19:45 Transport back to Krakow
You will be dropped off at your accommodation or by the Market Square if requested

Our tip
The temperature in the Mine, though constant, is rather low +14 'C (57 F). That's why even in the summer time we advise to take warm clothes.
Walking down the mine can be hard for some people. Remember that you have to pass over 380 steps to reach a depth of 135 meters. It's worth the sacrifice to see it all, but mind your health and take comfortable shoes.

Please note
If your accommodation is located within the city centre area with limited access for vehicles such as: Rynek Glowny, Szewska St, Slawkowska St, Jagiellonska St, Grodzka St, Golebia St as well as Kopernika St and Szlak St. your pick up will be from an assigned convenient meeting point.
Our pick up service covers the Old Town and Jewish district Kazimierz area.

krakow
Krakow Sightseeing Tour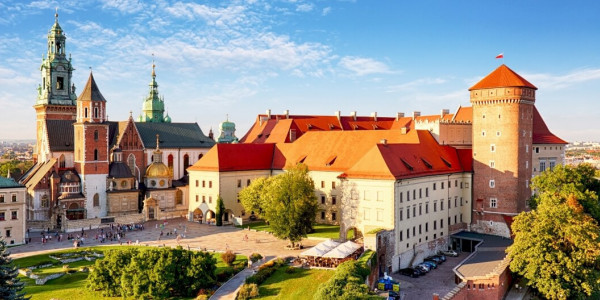 Why this tour?
Krakow is a magical place to visit. Each and every traveller will find something for themselves in this beautiful, medieval town. Thanks to this tour involving royalty, treason, and dragons, you've got a unique opportunity to visit the city which, eight centuries ago, was the capital of the Polish Kingdom and as such, was the epicentre of culture, education, and trade routes. The Wawel Castle, where reigning monarchs lived, even has a dragon! Do not worry, though, our seasoned tour guides are fully prepared for any dragon-caused emergencies.

Schindler's List Tour
Take dozens of phenomenal photos in the Old Jewish Quarter, where the Spielberg's Schindler's List was filmed!
krakow
Schindler's List Tour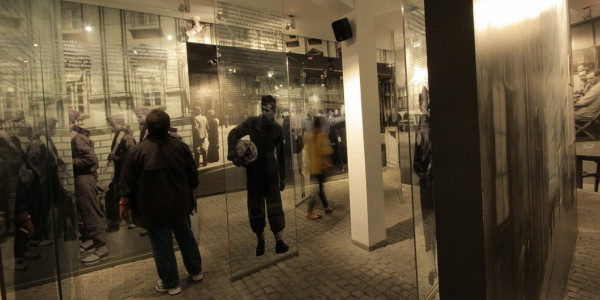 Why this tour?
Interested in seeing the real Krakow, where two cultures once coexisted? The Schindler's List Tour is just for you! On the Schindler Tour, you will be guided around the former Jewish district of Krakow. You will not only see beautiful synagogues, but you will have a chance to visit one as well. See where the city came to life before the Second World War and explore various religious locations such as ritual bathhouses and a cemetery. Visit the ghetto square, where an art installation will shock you. Take in the former walls that enclosed the ghetto. See numerous sites used when shooting Spielberg's Schindler's List. Afterwards, the guide will show you to the museum, where the tour ends.
VIEW MORE

Transfers included

Krakow Balice Airport to Krakow City (Shared)

Krakow City (Shared) to Krakow Balice Airport
Hotels included

Kazimierz II Hotel
Good location in the former Jewish district - Kazimierz, close to the Szeroka St. with many fine restaurants and pubs, within walking distance to the Old Town; clean and cosy rooms; delicious buffet breakfast served in elegant dining room.
Our Customers
VIEW MORE

Before you visit
Do you include flights?
When it comes to flights only so called "budget airlines" offer direct connections between UK and Krakow and they do not employ agents - that's what makes their fares so low! There are two major airlines which provide direct connections with Krakow:
Ryanair: http://www.ryanair.com/en
Easyjet: http://www.easyjet.com/en
You need to book your flights separately at the airline's website. However, if you tell us your nearest airport, we will be happy to advise you on the best flight options.
Is there going to be someone to pick me up from the airport?
The driver will be waiting for you in the arrival hall with a signboard with your name on it.
Please let us know (f.ex. by text on our emergency number) if there is any flight delay.
Is transfer to the airport for the departure flight included in the package?
Yes, both ways transfer is included in the package. On the day of your departure the driver will come to pick you up 2,5 hours before the flight departure time.
Are the airport transfers private?
No, the transfers included in the package are not private, but it may happen that there will not be anyone else on the same flight and then you will be the only one to be picked up.
How do I know what date during my stay the tour will be organised?
We schedule the tour 4 days before your arrival based on the tour availability, group sizes and your availability for the arrangement. If you have any request regarding specific dates for the tour, just let us know and we will take it into consideration when scheduling the tour for you.
When will I receive my vouchers?
We will email you a TOUR VOUCHER with all details 3 days before your tour date.
Can I book more tours closer to my arrival?
Yes, you may book more tours by making a separate booking any time before your arrival. Ideally you should book at least 2 days before your arrival so there is enough time to make the arrangements without hassle.
Is there a chance to upgrade a room in a hotel where I am going to stay?
If you have any requests regarding a hotel room upgrade, whether it is for a birthday or wedding anniversary, let us know and we will be happy to contact the hotel to check the options. Room upgrades or gifts are available at most hotels for additional fee.
Do you provide airport transfer vouchers?
You do not need any vouchers for the airport transfers. The driver may ask you for your reference number and this will do.
What time does the Auschwitz Tour start and finish?
We usually run the Auschwitz Tour in the morning however on certain days it might be in the afternoon. The tour start time varies, however its length remains the same and it is around 7h including transfer time.
VIEW MORE