Hotels in Krakow
There are nearly 200 hotels with over 10 000 rooms in Krakow. We verified all of them to offer you only the best ones.

number of people
2

number of rooms
1
VIEW MORE

local_offer
Free
cancellation
policy
people
200 000
customers
yearly
thumb_up
97
satisfied
clients
Escape2Poland is your travel service provider offering solely the hotels thoroughly verified and tested by our seasoned travel experts. Thanks to the direct contact with our partner hotels, the prices we suggest do not involve any intermediaries. Choose us to receive excellent discounts and professional customer service.
Our Customers
VIEW MORE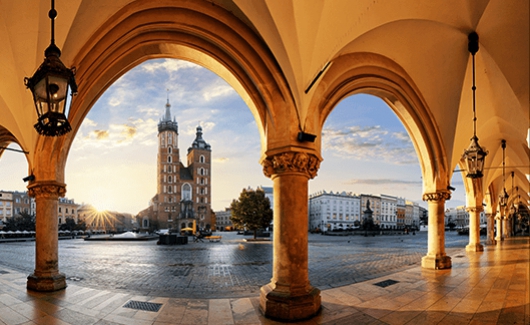 Krakow hotels
Millions of visitors each year, thousands of sightseeing spots, and tourist-oriented attractions have generated an extremely high demand for places to stay in Kraków. There are roughly 200 hotels in Krakow and their number is still rising. A large percentage of Krakow hotels accumulates around the Old Town to provide their customers with an optimal experience and a perfect sightseeing location. Nevertheless, you may also find hotels in less hectic areas if you wish to unwind in a quiet atmosphere of suburban Krakow. Think about the hotels in Krakow, that serve traditional Polish food to sample and learn about this delicious cuisine on each day of your stay in Krakow. If you are not certain where to stay in Krakow and looking for accommodation that satisfies your needs, check out our website with a wide array of best Krakow hotels at affordable prices. Choose between local and large chained-brand hotels depending on your expectations.