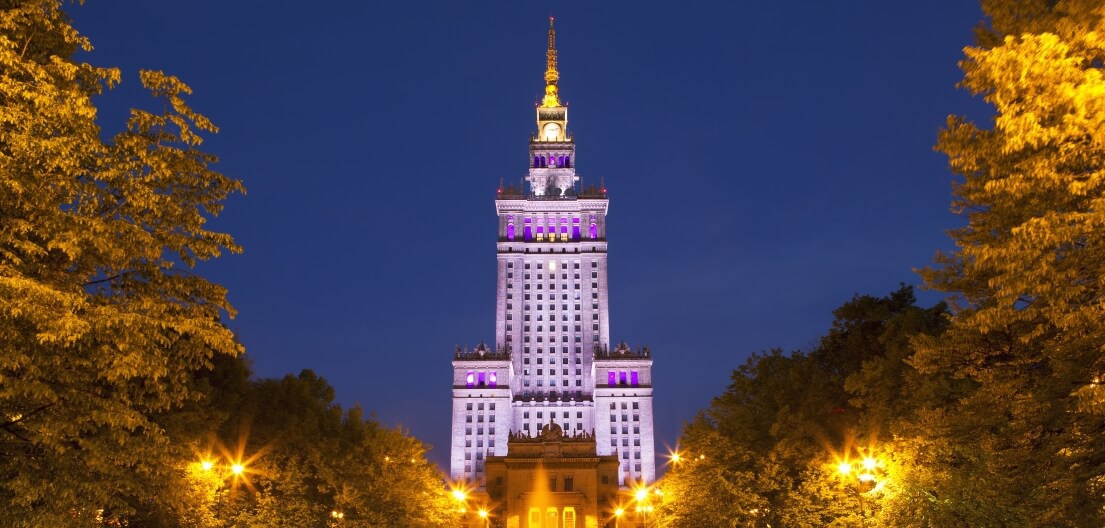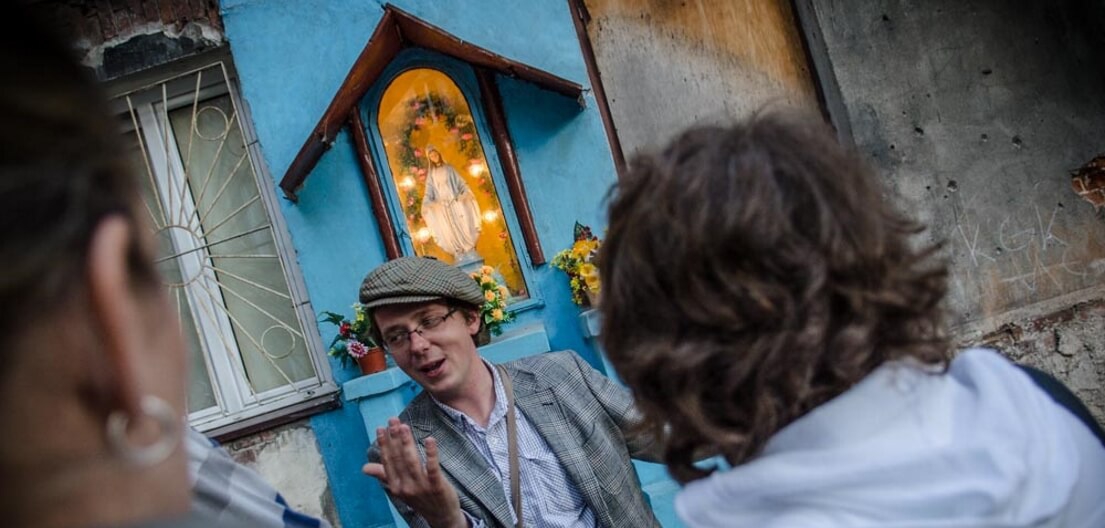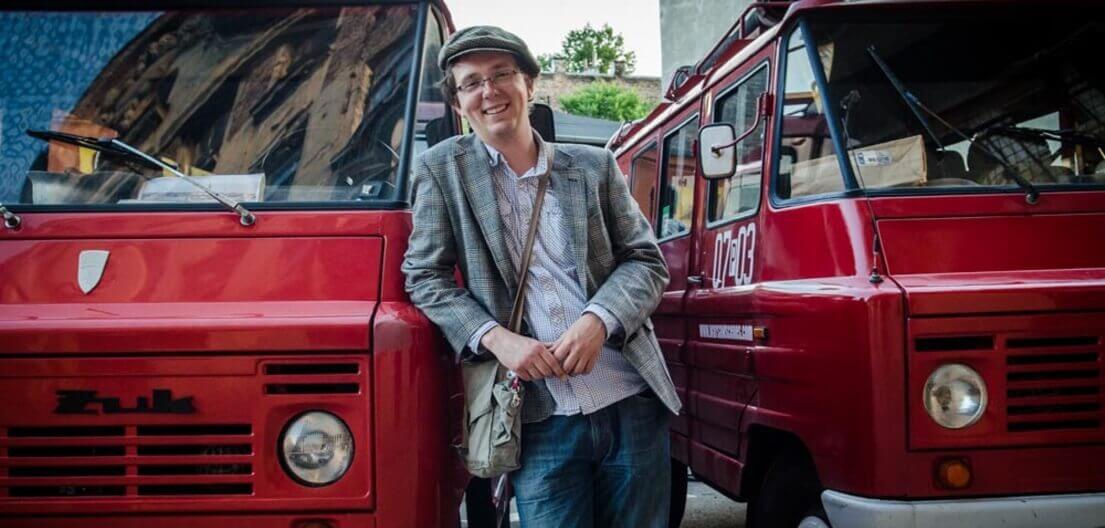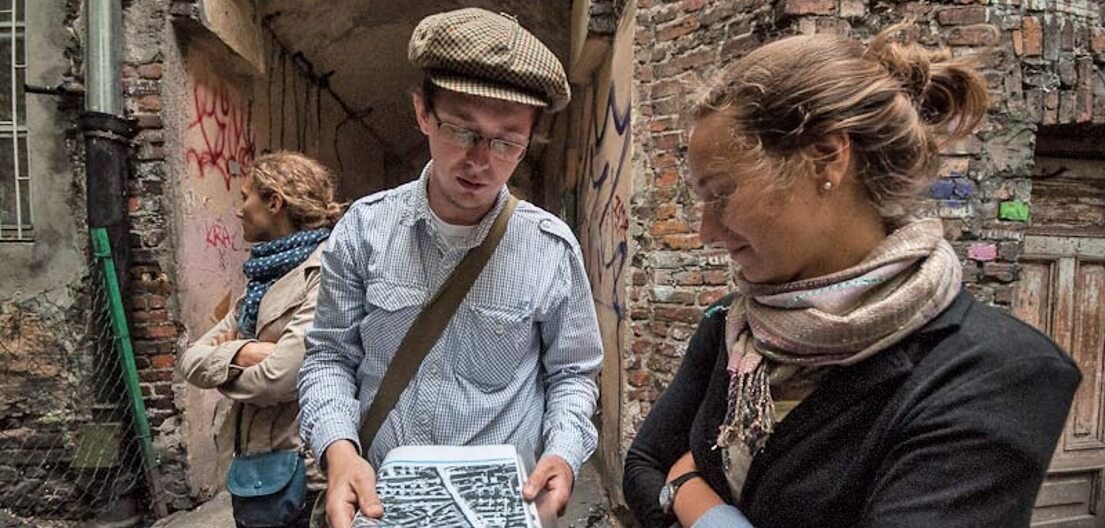 £
Book on-line
& pay later
You're free to pay the way you like, up-front or locally to our staff.
%
Check all
discounts
Parties 4+, students & early birds get extra discounts.
query_builder Extra time
after the tour
Take advantage of an extra moment to reflect on your experience.
settings 4 simple
tour options
For most satisfying experience. Check which is best for you.
Ride in an iconic classic car from the communist era on our 4-hour Taste of Warsaw Tour. You will take short walks in-between being transferred from one spot to another. You will see the Palace of Culture and Science, ghetto remains, the Praga district and you will even have a meal at a legendary 'milk bar', where you will be able to grab a home-style meal that was popular in the past, but continues to be popular to this day. The whole reason for the tour is to get to know Warsaw like a local. You will see all sorts of neighbourhoods, fantastic pubs known with the locals and find out the best micro-brews available in Warsaw.
Sample Comfort Tour Itinerary
Pick up
We will pick you up in the morning or afternoon for your Taste of Warsaw Tour in our Zuk van. Watch out, there is no air conditioning and it may break down, but do not worry - we will pick up the cab cost if anything happens.
Central Warsaw
You will explore the old WWII ruins that still exist in Warsaw, see architecture that is characteristic of the communist era and visit the west bank of the Vistula River.
Praga
Fill up with traditional Polish fare at a 'milk bar' and fall in love with the true old parts of Warsaw.
Return back home
After the tour, we will bring you back to where we started. We hope you enjoyed the trip!​
On your 1-day Taste of Warsaw Tour, you will see the city from a local's perspective! After we pick you up from your accommodation, we will explore the former Jewish ghetto area, Chlodna street wooden footbridge memorial, and Nowolipie street (do not worry if you are unfamiliar with the names, you will be after the tour). You will also have a chance to enter the communist era of social realism and see the Palace of Culture and Constitution Square (there, you will find out about amazing pubs that locals love).
After having seen the central part of Warsaw, you will be hungry, so, a stop for food will be necessary. A 'milk bar' was established during the communist era when food was scarce. Its name refers to the primarily vegetarian cuisine that was available during the communist era, however, currently, you will also find meat products that are all the rage in Poland (read: good ol' home-cookin').
After we eat, we will enter the Praga neighbourhood of Warsaw. Once seen as unsafe and sketchy, now it is an essential part of the city, with various hip pubs and great places to get food. Praga came out of the Second World War rather intact, so that is why, at the current moment, it is the oldest part of Warsaw. Before the war, Praga was an industrial part of the town. You will see old Jewish bath houses, former dormitories, and much more at this part of the journey.
After all is done, we will drop you off at your hotel. Remember that some vans may not have seatbelts or air conditioning, as it was not mandatory during the communist times. The vans may break down, but we have that under control.
Hop into the iconic Zuk and see Warsaw behind the scenes! Discover Warsaw monuments, hidden streets and unique places. Free lunch!
Tour Options & Prices

People
2

Tour date
$4236
Budget
Absolutely the lowest price in exchange for minor sacrifices.
record_voice_over
licensed guide
directions_bus Vehicle size
up to 16 people
$4766
Comfort
A convenient and popular way to visit most popular tourist attractions.
record_voice_over
licensed guide
directions_bus Vehicle size
up to 8 people
$5295
Premium
The highest standard among organized trips awarded by TripAdvisor.
record_voice_over
licensed guide
directions_car Vehicle size
up to you
Private
Full freedom and individual tour mode for the most demanding.

Our Customers
VIEW MORE