Wroclaw Christmas Package
Description
The 2016 European Capital of Culture is the MOST romantic, enchanting, and exhilarating city to visit in Poland. It is also one of the youngest municipalities, with over one quarter of its 640,000 residents studying at Wroclaw University.
Located on the Oder River, Ostrów Tumski, the oldest part of Wrocław, is where nearly one thousand year old Wrocław Cathedral is located along with gas-lit street lamps.
Why should I book?
Most popular

city break destination in Europe
Save Time - All you need is 3 minutes to book your hotel, tours, and transfers

Save Money - By booking our package, we guarantee the lowest price

Save Energy - We guarantee excellent hotels, tours, and transfers and we have even received the 2017 Certificate of Excellence from TripAdvisor for 7 years in a row.
Attractions included

Christmas Market Tour in Wroclaw
wroclaw
Christmas Market Tour in Wroclaw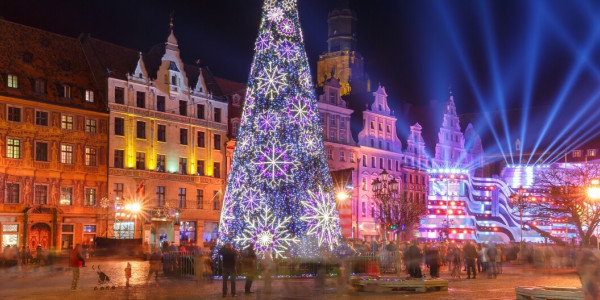 Why Should You Join In?
This 2-hour Wroclaw sightseeing tour with a stop at the Christmas Market is one that you do not want to miss! First off, our handpicked guide will not only take you around the must-sees of Wroclaw but you will see one of Europe's most charming Christmas Markets and get a free mulled wine with a traditional snack. Near Wrocław's Christmas tree, you will be able to order a beautiful hand-painted glass ball with wishes or an inscription, a horseshoe for luck made by a smith or a souvenir coin minted by a mint master. On the Wroclaw walking tour, you will visit not only the old town square, but you will also see the islands, walk the bridges while listening to the legends, admire great views on the promenade, see the university and Ostrow Tumski.

Christmas Eve Dinner in Wrocław
wroclaw
Christmas Eve Dinner in Wrocław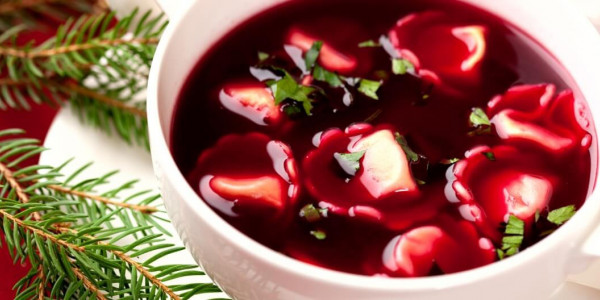 Why Should You Join In?
As a special treat for our travellers, Escape2Poland invites you to Wigilia–a customary meal, with 12 dishes, served on Christmas Eve and shared with the loved ones. We've chosen the best restaurants that provide traditional Polish cooking of good quality. When you sit down, you may feel as if you are in a Polish farmhouse, decorated with popular folk and chicken motifs. As a primarily Catholic country, the majority of Poles enjoy their meal on a Christmas Eve. It usually consists of borsht with mini-dumplings called uszka, wild mushroom soup, traditional pierogi with cabbage and wild mushrooms, fried carp, poppy seeds with noodles, desserts such as apple pie or poppy seed cake and other dishes.
Transfers included

Wroclaw Strachowice Airport to Wroclaw City

Wroclaw City to Wroclaw Strachowice Airport
Hotels included

Qubus Hotel Wroclaw
Set on an urban street, this contemporary hotel is a 5-minute walk from the medieval Market Square.