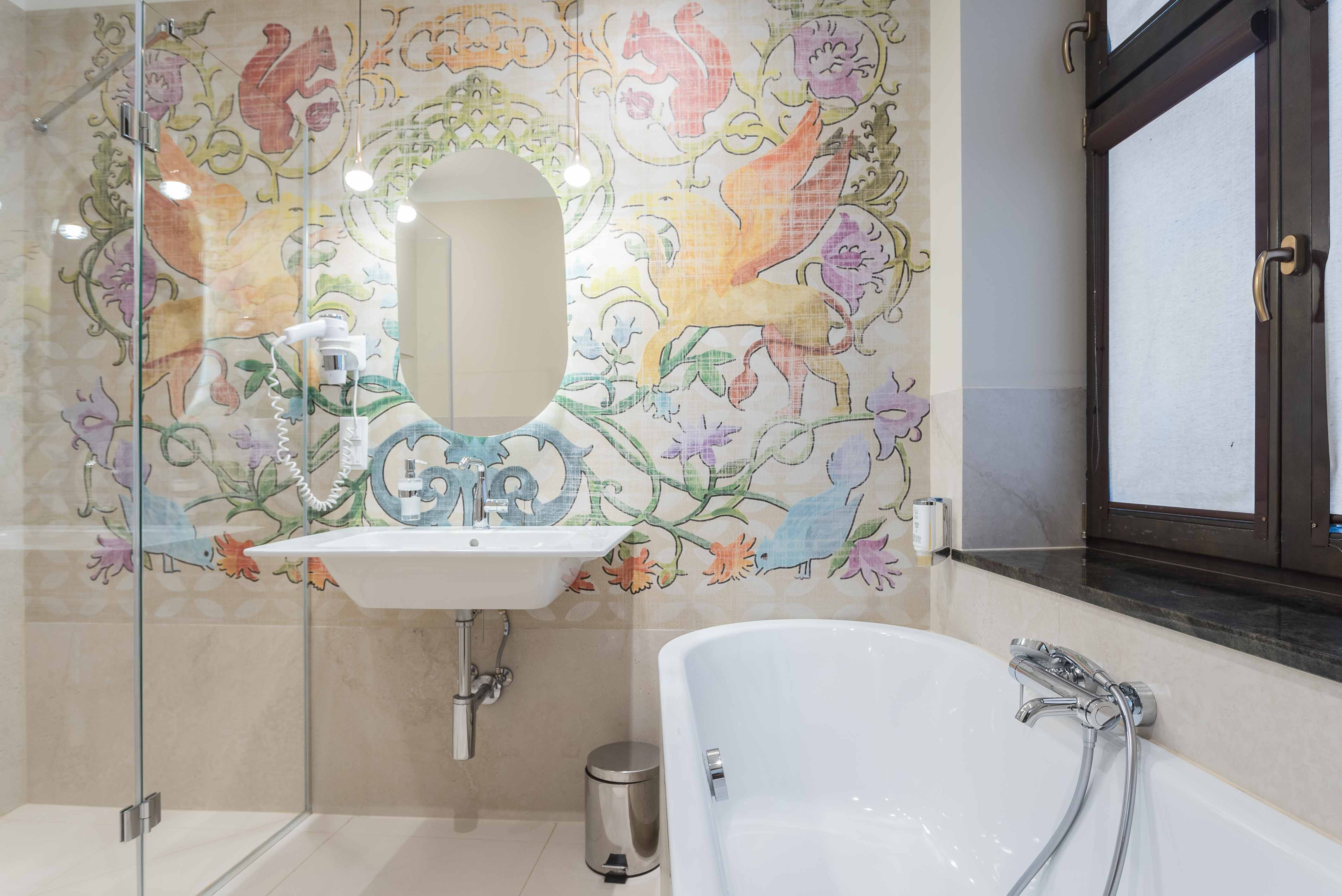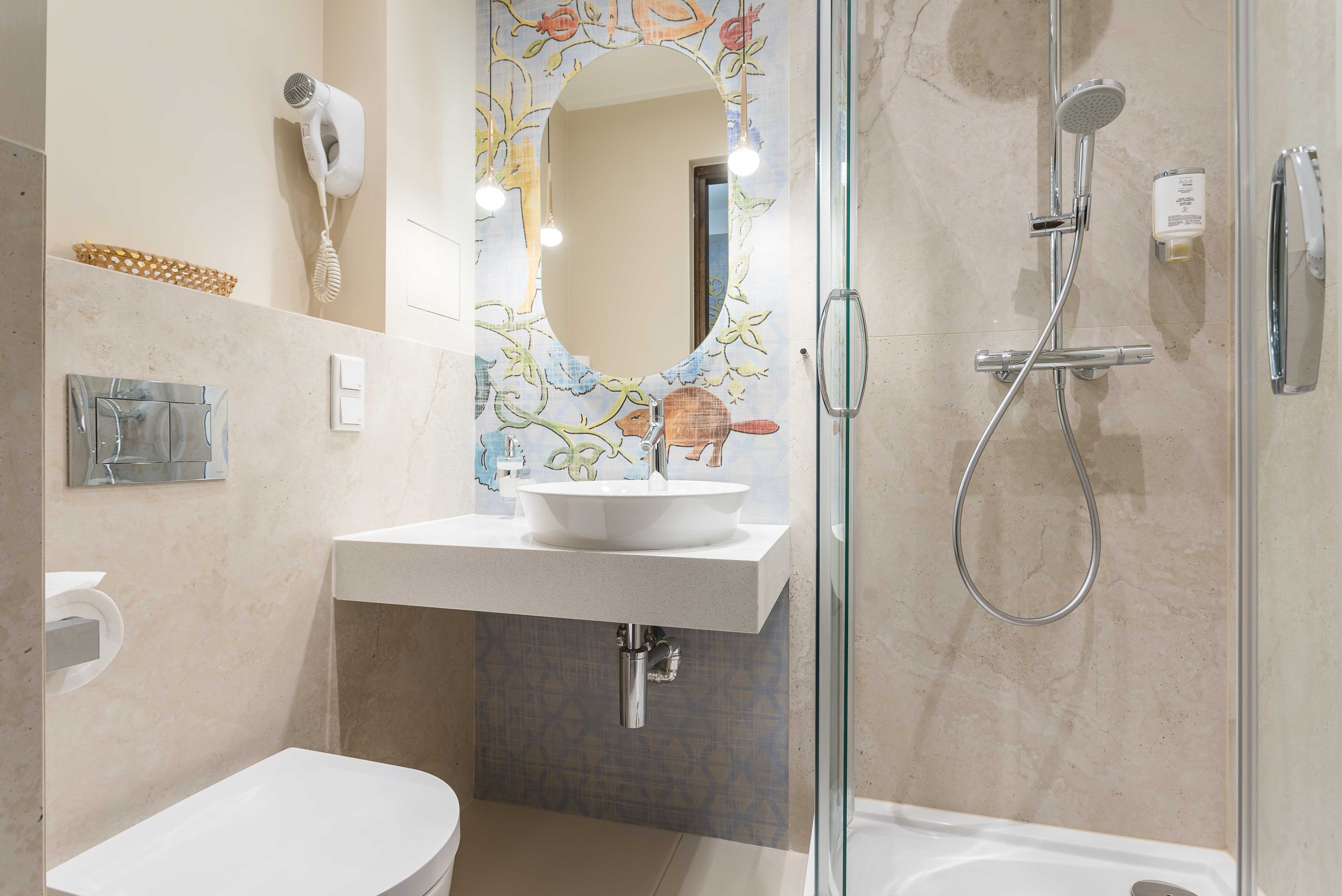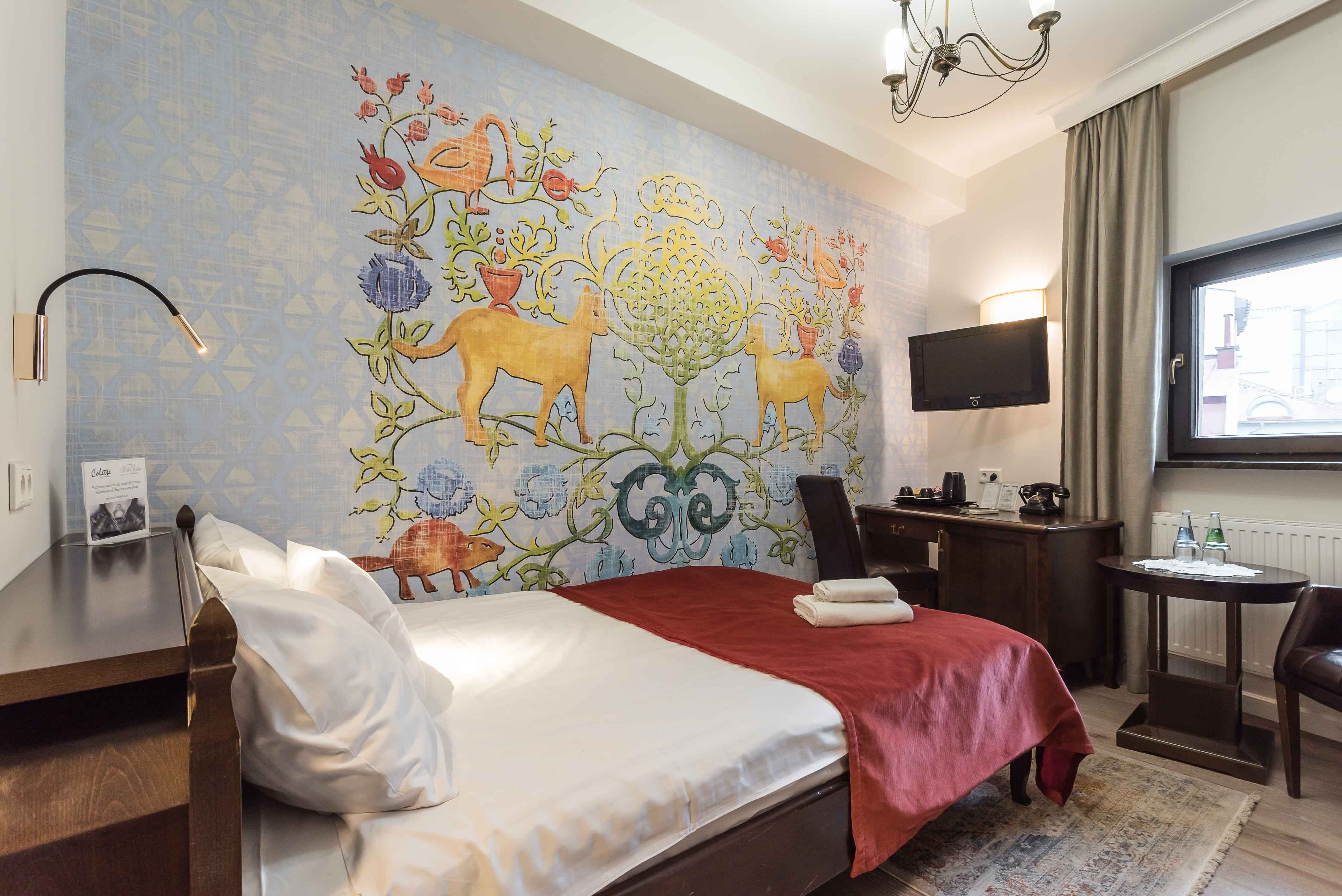 General
The Ester Hotel comes with a recommendation from the Michelin Guide which will make your romantic getaway even better. The boutique hotel itself is in a beautifully renovated building with spectacular style and free WiFi in all rooms. The hotel is situated at the heart of the Kazimierz district, the area recognized as a historical monument.
Location
Ester Hotel is located in the heart of Kazimierz District, on ul Szeroka 20, with only a 20-minute walk to the Royal Castle or the Krakow Old Town.
Dining
All guests can enjoy a terrific breakfast buffet that is included in their package. The hotel restaurant serves traditional Polish or Jewish cuisine.
Amenities
The rooms are individually decorated with premium linens, giving your 32 great reasons to visit it again. Rooms have a desk, satellite TV, phone, minibar, as well as a tea and coffee set, and cosmetics set. The hotel also offers in-room massages. You can count on relaxing at the hotels' sauna, spa, and beauty services. The Ester Hotel thinks of you when offering child care services.
Services
The Eden Hotel is handicapped accessible and pets are allowed with no extra charges.
Important Information
Check in after 14.00
Check out before 12:00

Cancellations made less than 3 days before your stay may be subject to a full price fee, unless otherwise stated in your contract.
center_focus_strong
city centre
local_cafe
cafe&tea service
remove_circle
2
add_circle