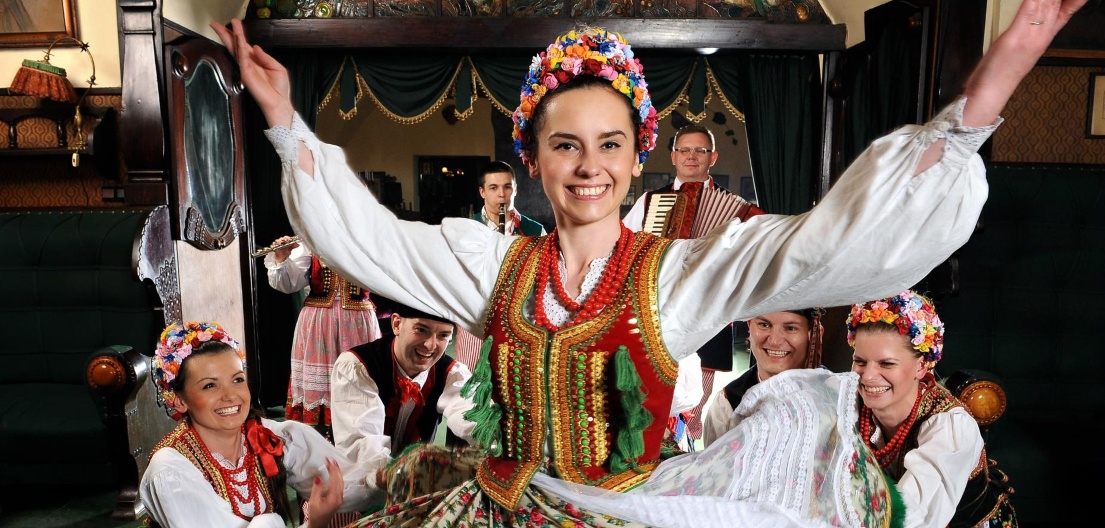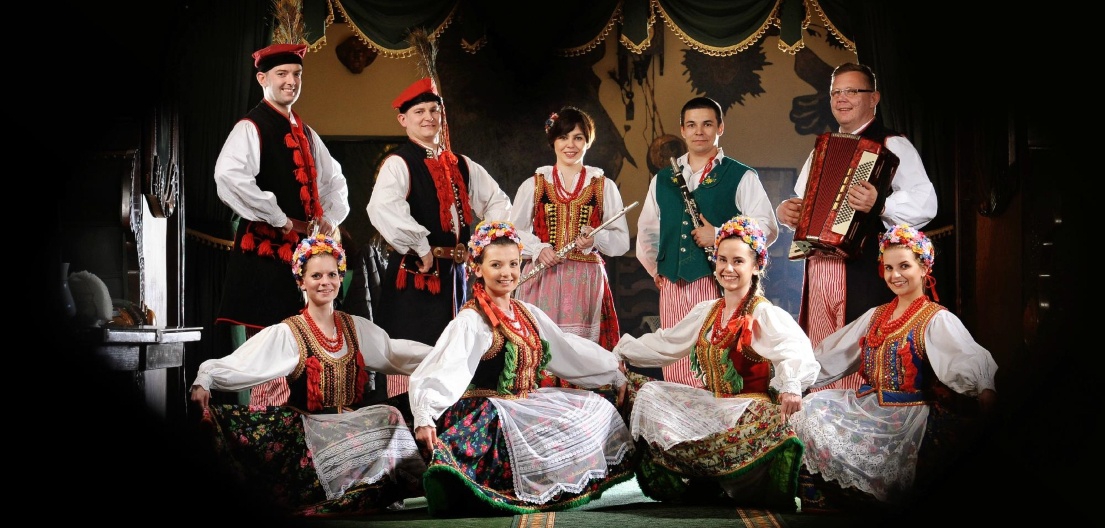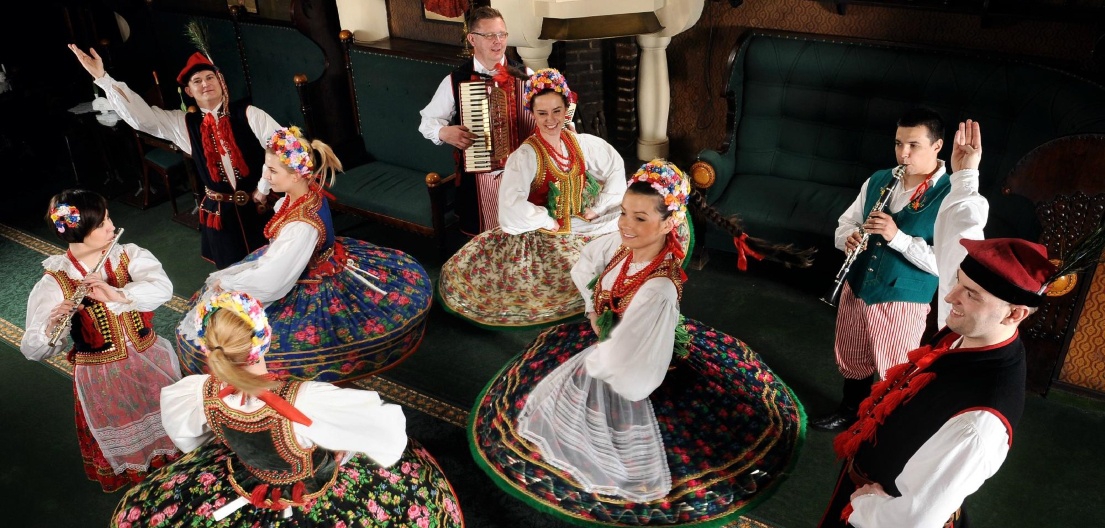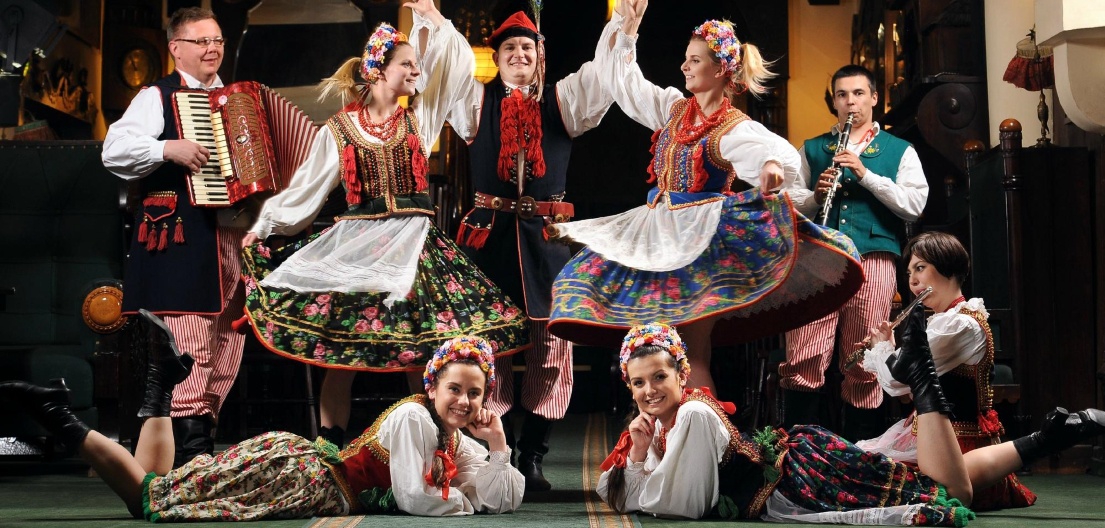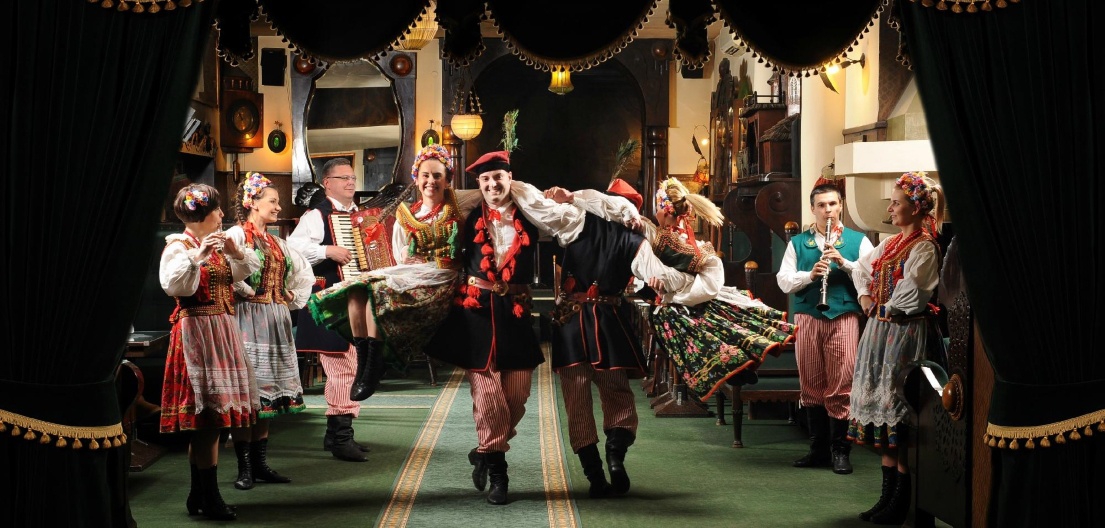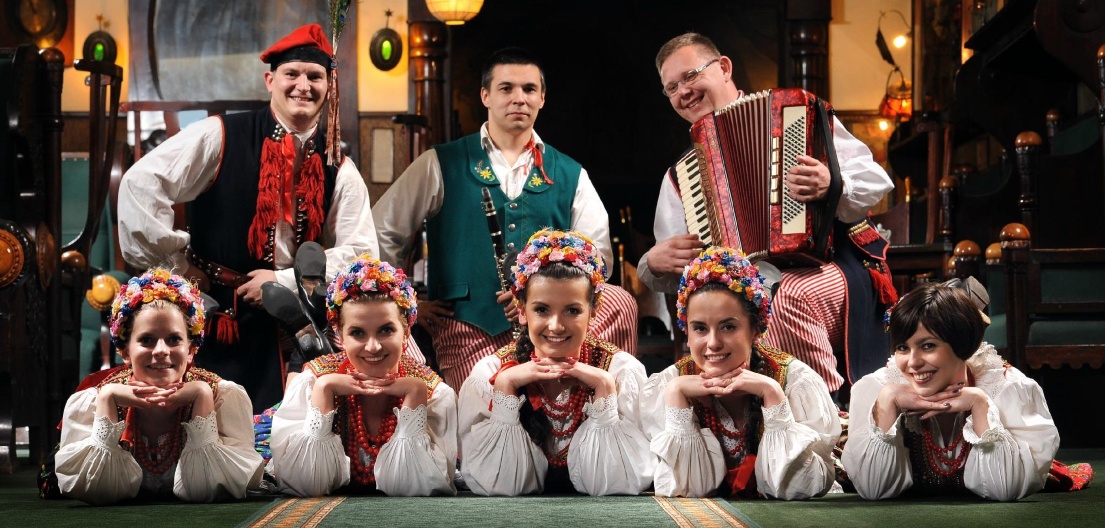 Description
Exemplary itinerary for the Budget Tour
Concert
The show starts at 7.00 p.m. every Saturday

What you will see
In your program
Polish folk songs
Folk dances
Folk outfits
Polish dinner
Discover the Polish folklore! Learn all about traditions and culture of different Polish regions (Krakow, Nowy Sacz, Rzeszow, Lublin). Meet the symbol of Krakow, Lajkonik, a man dressed in Mongol attire, with a wooden horse around his waist. You will have the opportunity to get to know famous legends of the Lajkonik and of the Bugle Call. Enjoy listening to the traditional songs and watching folk dances. Relax and accept the invitation to dance with the band.
The show takes place in famous spot on the cultural map of Krakow, Cafe Jama Michalika. It was established by Jan Michalik more than 100 years ago and it soon became a popular place among Krakow's boheme. The artists, journalists and writers who used to meet here named this place Jama (a cave) because of the lack of windows. Today we can still easily trace all those artists and performers just by looking at the posters, caricatures, cabaret invitations and decorations at the walls inside the café.
During the performance, our guests are offered an opportunity to try the traditional Polish cuisine, which makes the whole experience one of a kind.
Exemplary itinerary for the Comfort Tour
Learn all about Polish folk culture
Listen to the folk music
Discover folk dances and outfit
Taste delicious food
Tour Options & Prices
$1912
Budget
Absolutely the lowest price in exchange for minor sacrifices.
$1912
Comfort
A convenient and popular way to visit most popular tourist attractions.
$4096
Premium
The highest standard among organized trips awarded by TripAdvisor.
Private
Full freedom and individual tour mode for the most demanding.