Krakow Tours
The most popular Krakow tourist attractions at one place. Low prices with no intermediaries.
place
20
tourist
attractions
people
200 000
clients
yearly
thumb_up
97,8%
satisfied
clients
Annual TripAdvisor
awards
We have been a leader in serving foreign tourists in Krakow for 15 years. Our broad and direct contact with the most popular Krakow attractions enables us to offer our customers low prices with no intermediaries.
Our Customers
VIEW MORE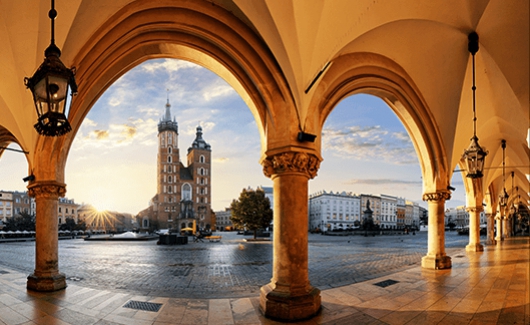 Tours in Krakow
Roughly 15 million tourists yearly come to Lesser Poland to take advantage of Krakow tours. Over 750 years of diverse history has produced a multitude of must-visit alluring places drawing people from all corners of the world. Various travel providers aim to outdistance each other and offer quality tours in Krakow at a low price. Owing to this rivalry, the travellers planning a Krakow trip have got a plethora of offers to choose from. Nonetheless, the large number of attractions may loom large in one's mind while trying to select the right Kraków tours. One of the most prominent and common choice among tourists are Auschwitz Tour from Krakow and Krakow Salt Mine Tour available on our website. Thanks to Escape2Poland, customers can benefit from a broad collection of Krakow tours carefully selected by our seasoned travel experts to give you the best and most convenient experience possible.