Sometimes when you travel you want to see something new. Wouldn't you love to visit somewhere you haven't heard of like with Paris or Berlin? You certainly wouldn't have any expectations for this place. Why not try Wroclaw, Poland? We've made it simple – here you are, an itinerary for 3 days in Wroclaw.
3 days in Wroclaw will not be enough, but a lifetime wouldn't be enough either. Wroclaw is one of the most beautiful cities in Poland. Please don't say that is what everyone says about every city. This is a fact. It is a beautiful medieval city that has been around for a thousand years.
The charming atmosphere, the beauty, and the enchanting scenery have allowed Wroclaw to be the 2016 EU Capital of Culture, as well as the 2018 European Best Destination. So jump on the bandwagon – you will not be disappointed. Here is a plan for 3 days in Wroclaw to hook you!
Day 1
Welcome to Wroclaw, the capital of Lower Silesia. We hope you're in good shape, because you won't have enough time for lazying around during these 3 days in Wroclaw. We are here to show you the most attractive places of the city, so prepare for marvelous experiences. You should appreciate our work, because it's extremely hard to select so few attractions from all of those that Wroclaw offers.
Watch out – dwarf!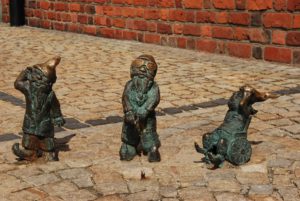 Nonsensical graffitti was an important part of the Orange Alternative. It was Wroclaw's peaceful resistance to the oppressive regime of communism. The city decided to place the first bronze dwarf in 2005, but now, no one is able to keep track of the over 400 dwarfs. Don't stub your toe, because the dwarfs are place everywhere and are about 20-30 cm tall.
Water, Lights and Music!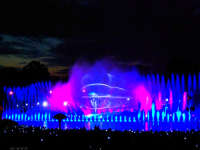 Head to your accommodation and make haste – for you will see something breathtakingly stunning! Make your way to Pergola Fountain and feel free to let the awe sink in. This fountain is one of few in the world that can shoot water 40 metres in the air with 300 separate spouts. On the 700 square metre screen you'll can see one of a kind animations and movements. Sounds of music and water splashing make an unforgettable impression! There is no  way to describe the beauty of fountain show, but we do hope we've done it justice (you can always comment with your description that's better).
After the show is over, feel free to walk around a bit and grab a bite to eat. Make sure to head to your hotel early. Tomorrow is going to be a long day!
Day 2
Good morning! We're pretty sure that you didn't cool down after yesterday's breath-taking fountain show. But you'd better get accustomed to this feeling – there's more!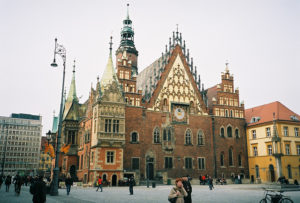 Today, you are going to visit the Main Square with all the surrounding monuments. First up we have the Wroclaw Town Hall. It was built during the first half of the 13th century. Surrounding the Town Hall are tenement buildings and florists. It is hard to believe that 800 years ago someone was walking this way, too.
Maybe you picked up a flower from a florist for that special someone you are travelling with. You are probably tempted to get coffee at an idyllic cafe. Go ahead. We've done that, too.
Unexpected Great Museum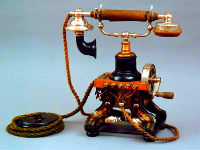 Another unique place that it's really worth seeing is the Post and Telecommunication Museum. It is hard to believe that the Polish postal service was brought into existence almost 500 years ago by King Zygmunt August in 1558. Don't be scared to visit this amazing museum – there are old phones, post vehicles, stamps and more! You'll be pleased to visit, but remember you still have a plan! An hour is enough today, you can always come back.
Now, you're going to see one of the biggest paintings in the world, Panorama Raclawicka. Afterwards, you'll have an opportunity to admire the Japanese Garden and Wroclaw Zoo, one of the biggest and most famous zoological gardens in Europe.
Natural Attractions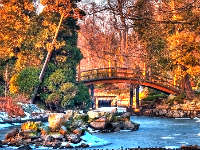 The Japanese Garden is a part of Wroclaw Botanical Garden, which belongs to the University of Wroclaw. All structures such as bridges, pavilions and gates are a combination of Japanese tradition with the precision of Polish artists. A large entry gate to the will lead you to the garden. Watch out, just behind the garden, there is a stone path that will bring you to a beautiful wooden bridge over a pond. Wander around a bit to see the park's glory.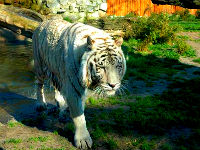 White Tiger at the Wroclaw Zoo
Next up, you'll go to see the amazing animals to the Wroclaw Zoo.  Among the unique critters the zoo offers, the most valuable residents are the lions, giraffes, and hippos. It's worth to stay a while next to the baboon run – they are very funny. Go ahead and finish visiting the Wroclaw Zoo at your own pace and then we'll reconvene soon (you big baboon)! Hopefully, the baboons were funnier than our terribly lame pun… we apologise.
Ostrow Tumski
Ostrow Tumski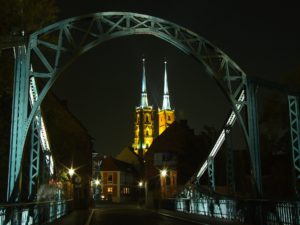 After you grab dinner, what is better than to walk off what you just ate? Well, for the evening walk you'll head to Ostrow Tumski – the oldest part of Wroclaw. Formerly an island on the Odra River, the first establishments were erected in the 10th century. Now, the Wroclaw Cathedral remains from those times… but the atmosphere is still amazing! The best part is that each night, a lamplighter goes around to light the gas street lamps, just like decades ago!
Nightlife
There are plenty of things to do in the evening but I believe that after such intensive day you're dreaming of a peaceful night at your hotel. No?! My god, you're immortal!
We don't want to suggest anything about the nightlife in this city. Follow your instincts – you'll have a great time anywhere you go in this magical place.
During day 2 of your 3 days in Wroclaw itinerary, you've seen history, art, and nature. This isn't everything Wroclaw offers, but that's all for today.
Day 3
The Enormous Painting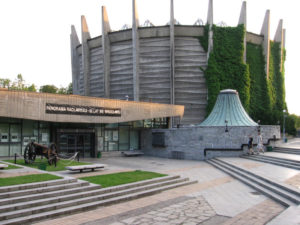 Raclawicka Panorama is the one of the most popular attractions of Wroclaw. At 15 by 114 metres in size, this 19th century depiction of the Battle of Raclawice is …  well, giant. It is held in a circular building where it is admired 6 days a week in the off-season and daily from April to September by millions of people. A normal ticket costs 30zl and includes commentary about the event.
Wait…why should you care you ask? Ever heard of the American Revolution? A Polish guy, Thaddeus Kosciuszko, fought alongside the Americans. Kosciuszko was well known in Poland before this. In fact, the Kosciuszko Uprising – which was the Commonwealth of Poland and Lithuania's rebellion against Imperial Russia and the Kingdom of Prussia – was named after his leadership in the battles. Anyways, the Battle of Raclawice was during this uprising.
Oh..and the panorama is a CIRCULAR PAINTING! 'nough said.
Don't say goodbye..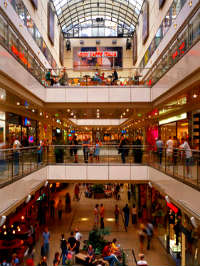 Before you take an easy transfer to the airport you'll probably want to buy some souvenirs. A great place to get some is the Dominikanska Shopping Centre. It is one of the largest shopping centres in Poland. you'll surely find there anything you need. Grab something to remember your trip, a present or two for the kids, a bite to eat, but hurry, you don't want to miss your departure! We hope that you had a great time in Wroclaw and expect that you'll come back for more!
That's all you have in store for your trip. Remember, if you prefer you can always book a tour or rearrange your itinerary to fit your needs. You'll do a good bit of walking, but you'll also eat delicious Polish food, see amazing sights, and experience an adventure off the beaten path.
Leave a comment for us!
[edit: a portion of this post originally appeared on our blog on 25 March, 2010]