Escape2Poland knows that Poland is beautiful in winter – regardless of whether you are planning to spend your winter holidays in the mountains or at the seaside!
First… let's talk about Polish mountains and the winter capital of Poland – Zakopane!
Zakopane
Zakopane is a small town in the extreme south of Poland. It lies at the foot of the Tatra Mountains and offers various attractions, especially in winter!Tatra Mountains, covered with snow, is a real sight to see! While in Zakopane, you may try skiing, snowboarding, ice skating or snow scooter riding! Whether you are a fan of passive or active relaxation – you are sure to find it in Zakopane in winter!
Also, be sure to see KRUPOWKI – the main pedestrian street in the town – you will feel the Christmas atmosphere there! To enjoy a panoramic view on Zakopane – you have to see the second most popular attraction – Gubałówka Hill, which is located to the north of Zakopane. You can buy some handmade souvenirs or try skiing as there is a ski lift on Gubałówka!
Zakopane – local culture and cuisine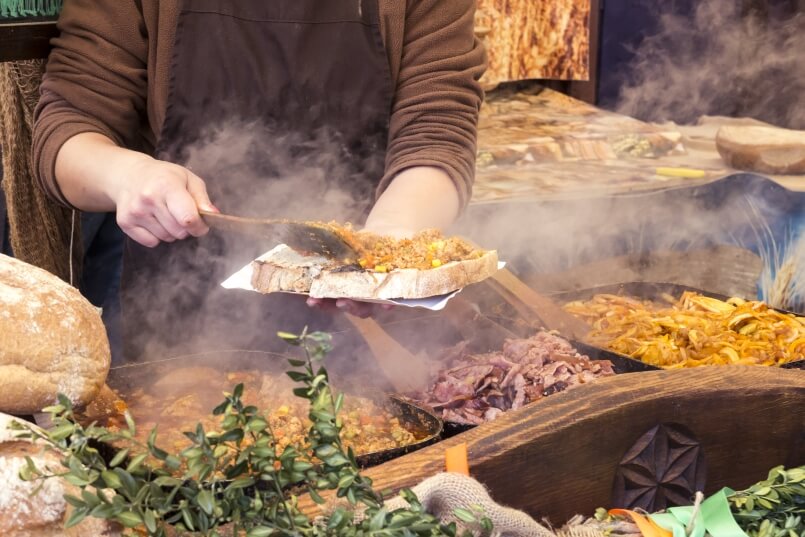 One thing is certain – you'll surely enjoy the Zakopane cuisine – it's quite original, delicious, and made from local, fresh ingredients. You can, of course, try a staple Polish dish – pierogi (dumplings) – filled with cabbage, mushrooms or sweet cream. Meat lovers can enjoy grilled pork, sausages, beef steaks or delicious lamb. Absolutely everyone must try oscypek while in Zakopane! It is a delicious, milk cheese made from sheep and cow milk. You can also try hot kwasnica – sauerkraut soup that can keep you warm, or some other typical Polish meals – you will not be disappointed!
Krakow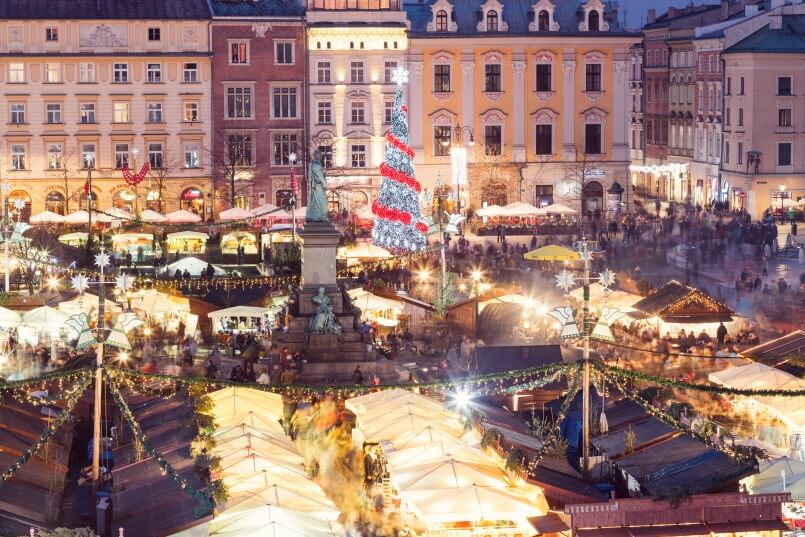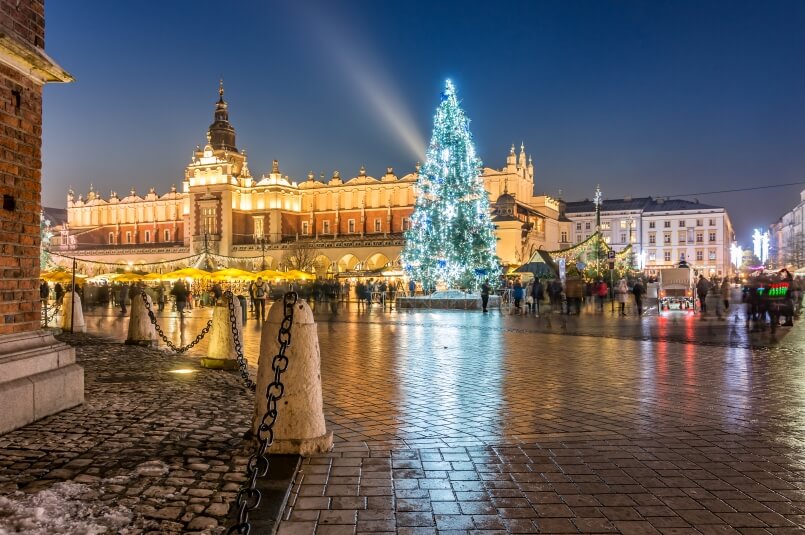 Interested in what the former capital of Poland – Krakow – has to offer in winter?
Krakow is one of the most beautiful cities in Poland and, in December, it is adorned with endless stripes of colourful lights and amazing decorations! When coming in December, make sure to stroll around one of the prettiest Christmas markets in Poland, where you will learn all about Polish traditions, customs and food that Poles eat during Christmas.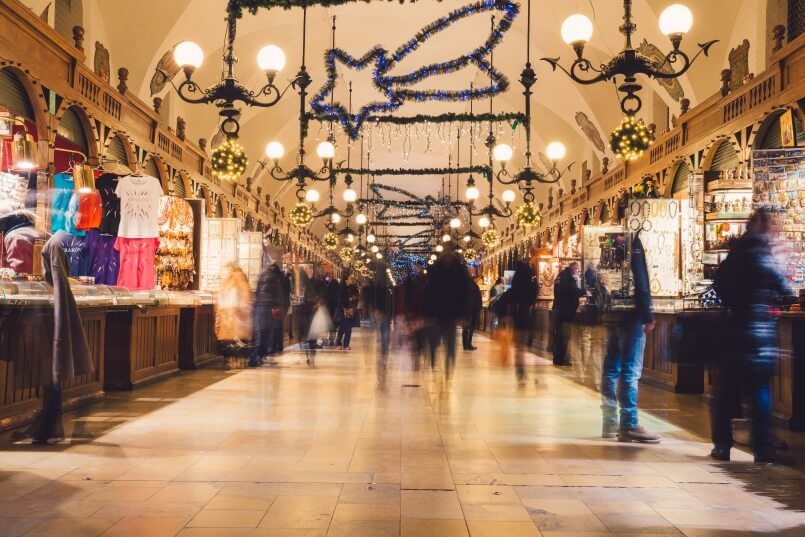 Also, you will have a chance to purchase Polish bulbs, pottery, glass, embroidery or wood carvings – these are very well-known all over the world!
You can also participate in the Christmas Ornaments Workshops in Krakow, where you will have a chance to decorate baubles and see the production process of various Christmas ornaments. There can't be a better way to celebrate this magical time in Krakow!
How about spending winter holidays at the Polish seaside?
For those who enjoy peaceful, serene evenings, away form the crowds, can relax at the Polish Baltic Sea. If we talk about the Baltic Sea – you just must visit the Tricity – Gdańsk, Gdynia and Sopot. What do these cities have to offer?
Gdansk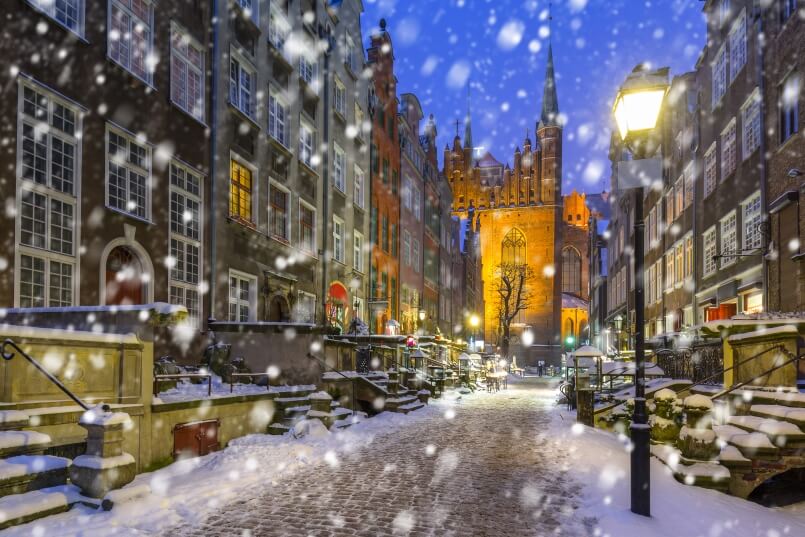 Even though it might not be possible for you to swim in the Baltic Sea in winter (or… wait…why not?) – winter is just perfect time to buy christmas decorations, breathe in the christmas atmosphere or buy some regional products. When in December, make sure to visit the Christmas Fair while in Gdańsk – one of the largest wintertime attractions of Gdansk. You can taste traditional Polish dishes served for Christmas Eve dinner or buy some small gifts and souvenirs.
Gdynia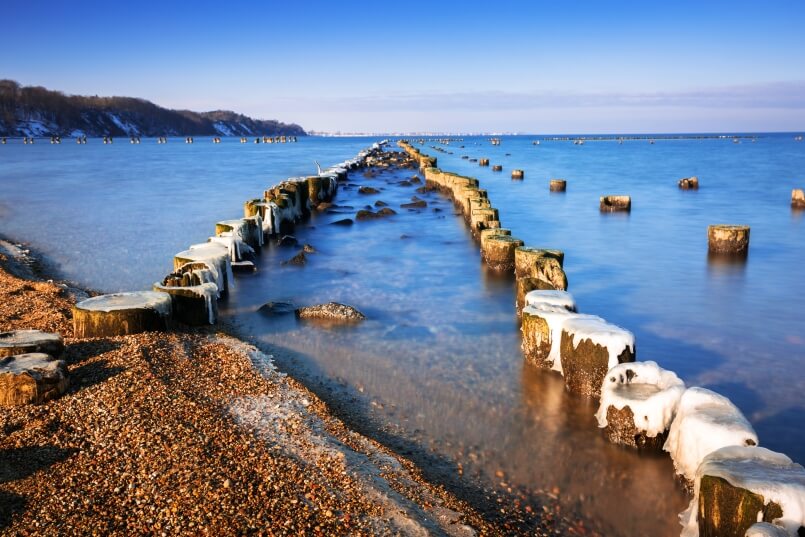 While in Gdynia…
A stroll along the seaside is always an attractive option! Gdynia is famous for its harbour, ships and beautiful cliffs! A 1.5-kilometre (0.93 mi)-long promenade leads from the marina to the beach in Redłowo. Gdynia's beautiful views, stunning cliffs and fresh air will amaze you. There's a good chance of seeing seagulls and swans on the beach, so don't forget to bring some plain bread!
Sopot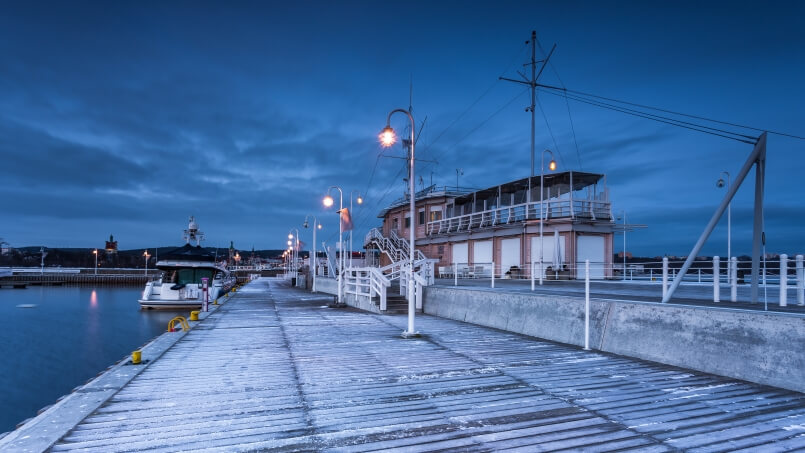 How about Sopot?
When in Sopot, you just have to walk the longest wooden pier in Europe. It is also
the longest pier in Poland – it is 511 meters long and it is one of the biggest attractions in Sopot! The pier, covered in snow, does look charming in winter, believe us!The pier has yet another, new feature – a yacht marina. Now, it is much easier to park your yacht, right?