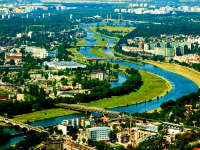 Wrocalaw Panorama
One of the most beautiful cities in Poland! Weekend is not enough time to meet the most charming corners of Wroclaw. Of course there are no obstacles to visit in once again and find another amazing sights. Here, we want to recommend those places that you should necessary visit during your first weekend in the capital of Lower Silesia.
Friday
Welcome in Wroclaw. I hope you're in good shape, because you won't have enough time for laying during this weekend. I'm here to show you the most attractive places of the city, so prepare for marvelous experiences. You should appreciate my work, because it's extremely hard to select few from numerous Wroclaw attraction. However I hope that you won't be disappointed.
Water, Lights and Music!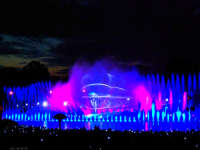 Pergola Fountain
For today's evening I've prepared something really breath-taking! Now we're going to your hotel and after accommodation we'll admire Pergola Fountain. This is the one from only a few such objects in the world. Water can be let off for over than 40 meters. 300 nozzles makes an amazing water visuals. On 700 square meter water screen we can see one of a kind animation. Sounds of music and splashing water make unforgettable impression! It's no way to describe a real beauty of fountains show. Fortunately you'll see it for a while!
After this wonderful event It's worth to get back to hotel and prepare for tomorrow's sightseeing. It will be a long day, so better rest. Good night.
Saturday
Good morning! I'm pretty sure that you didn't cool down after yesterday's breath-taking fountain show, but better accustom to this feeling, because there's so many amazing sights that you won't have possibility to cool down until you leave Wroclaw.
Time Travel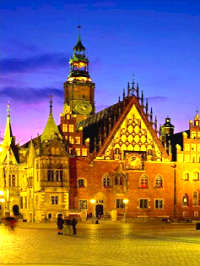 Wrocalaw Town Hall
First place that I want to show you today is Main Square with all surrounding monuments. This place has come in to being in first half of 13th century. Of course it wasn't such wonderful as now, but conscience that someone was walking this way about 800 years ago is really interesting. Main Square is a point where history mixes with modernity. Surrounding tenement houses and amazing 13th century Town Hall are really incredible. A part of Main Square is a place of florists stands, so it's always full of flowers.
Numerous cafes in this idyllic area tempting to seat for a while and relax before we'll go to the next point of our sightseeing.
Unexpected Great Museum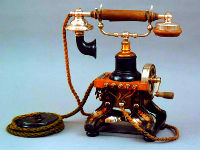 Historical Phone
in Telecommunication Museum
Another unique place that it's really worth to be seen is a Museum of Post and Telecommunication. You haven't even expected that old phones or post vehicles can be so interesting. It's worth to marvel this museum on your own, so here you have about one hour, to admire those objects that they interesting you and then we're moving further.
Now we're going to see one of the biggest paintings in the world, Panorama Raclawicka. Later we will have an opportunity to admire Japanese Garden and Wroclaw ZOO, one of the biggest and most famous zoological gardens in Europe.
Enormous Painting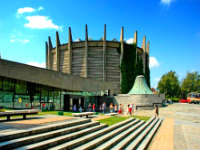 Rotunda of Panorama Raclawicka
Panorama Raclawicka is the one of the most popular attractions of Wroclaw. This enormous painting with size of 15 x 114 meters was created 19th century. It shows the Battle for Raclawice. Painting is placed is special prepared rotunda where we can admire it six days a week. It's very popular, from 1985 when the exposition has been opened to 2004 it was visited by 6 million people.
Natural Attractions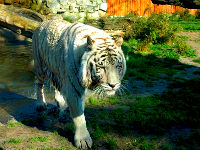 Wroclaw ZOO
Japanese Garden is a part of Wroclaw Botanical Garden which belongs to University of Wroclaw. All structures such as bridges, pavilions and gates are a combination of Japanese tradition with the precision of Polish artists. A big entrance gate leads to the garden, and just behind it there is the stone path that shows us a wooden bridge over the pond. Following the paths we can get to many attractive places in the garden.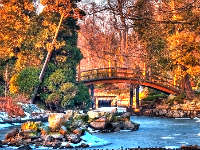 Japanese Gardens
From gardens we're going to see amazing animals in ZOO. Here we can admire many unusual species. For the most valuable residents of zoological garden in Wroclaw belong lions, giraffes, hippos and many, many more amazing creatures. It's worth to stay a while next to the run for baboons. These monkeys are extremely funny.
During our today sightseeing we've mixed history with art and wild nature. Of course there are not all places which can admire us in Wroclaw, but as I said, it was very hard to select most impressive.
Nightlife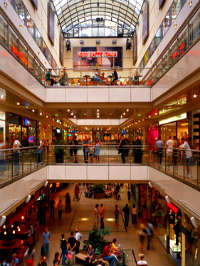 Dominikanska Shopping Gallery
There are plenty of things which you can do in Wroclaw in the evening but I believe that after such intensive day you're dreaming about peaceful night in hotel. No?! My God, you're immortal! I don't won't to suggest you anything about the nightlife. Just fallow your instict. I know that you'll have a great time everywhere you go in this magical city.
Sunday
Hello! Before transfer to the airport you'll probably want to buy some souvenirs. For a great shopping I recommend Dominikanska Gallery. This is the one of the largest shopping centers in Poland. you'll surely find there anything you need. After it, you'll be transfered to the airport. I hope that you spent a good time in Wroclaw and I expect that you'll come back for more!