6 charming places in Poland to visit for Autumn
Polish autumn is a perfect time to explore our colorful country. Golden Autumn is not as hot as our summer time, but the nature rewards us with magnificent colors. In case you ever think about where to go, we have prepared a list of places where autumn is truely amazing.

Bieszczady
Bieszczady is the Polish mountain group. It is recognized as one of the most beautiful and the wildest in Poland. If you're planning to visit them make sure you will go to Caryńska and Wetlińska pastures, Tarnica and Solina. One of the best things in this region is the fact that it is one of the last places in Europe where the night sky is free from the light-pollution. Which means at night thousands of stars are waiting to be spotted!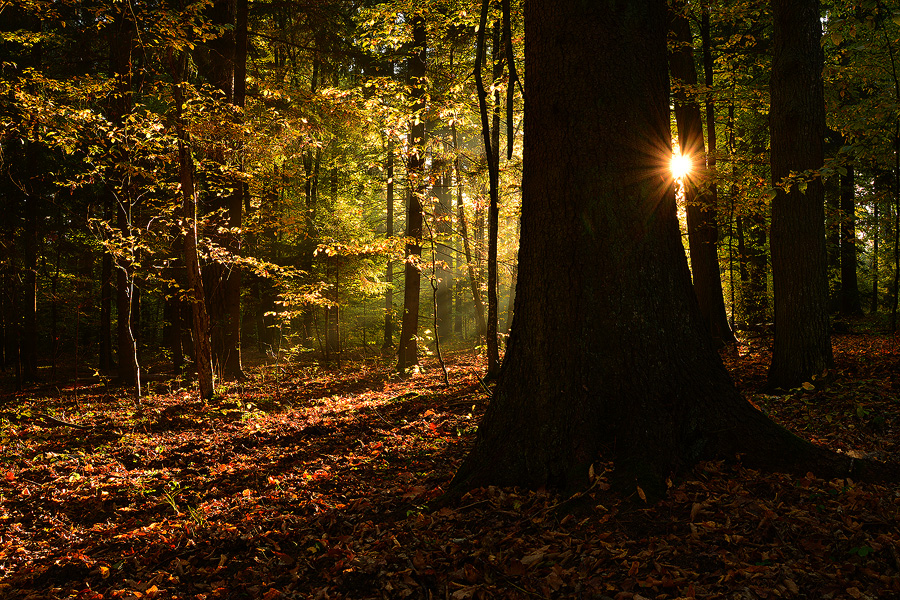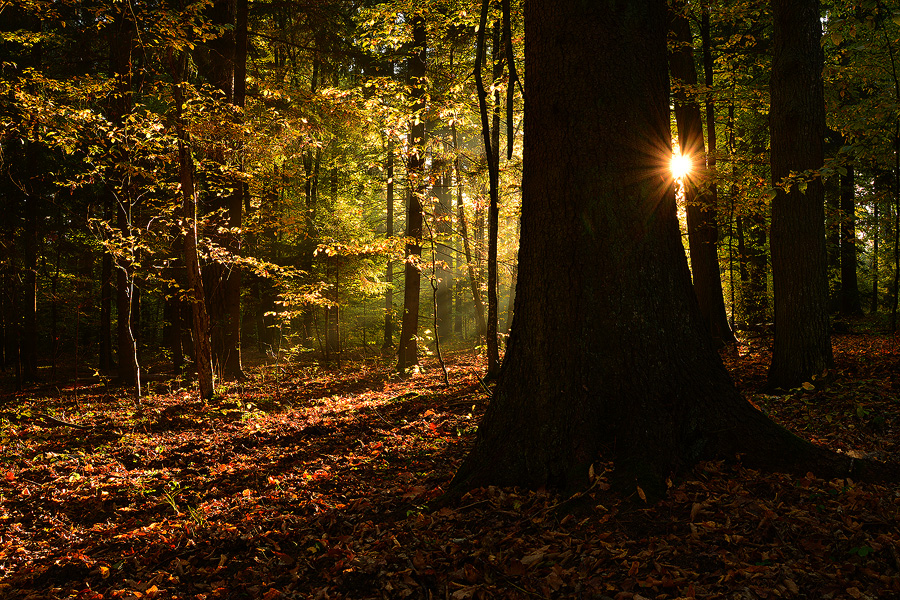 Bialowieza Forest
This is one of the most famous Forest in Poland and we think it doesn't need more introduction. This ancient forest is the last place in Poland with such a large area that is hardly untouched by human. The grounds are wild and lonely. The forest is known for its beauty and natural values. The area is under strict protection and can onlu be accessed with a guide. In the forests visitors will find many trails for pedestrians and cyclists. Bialowieza town is a perfect place to spen overnight. It has its museum, church, numerous hotels and lodging agritourist, dining and bike rentals. A place perfect for an Autumn visit.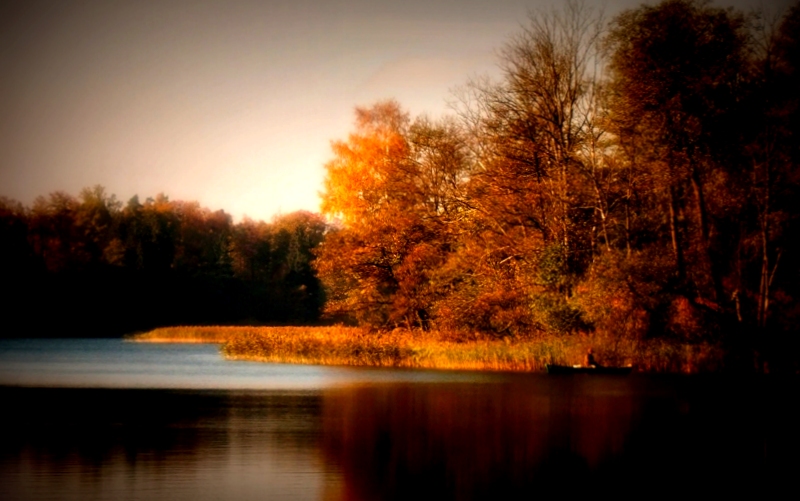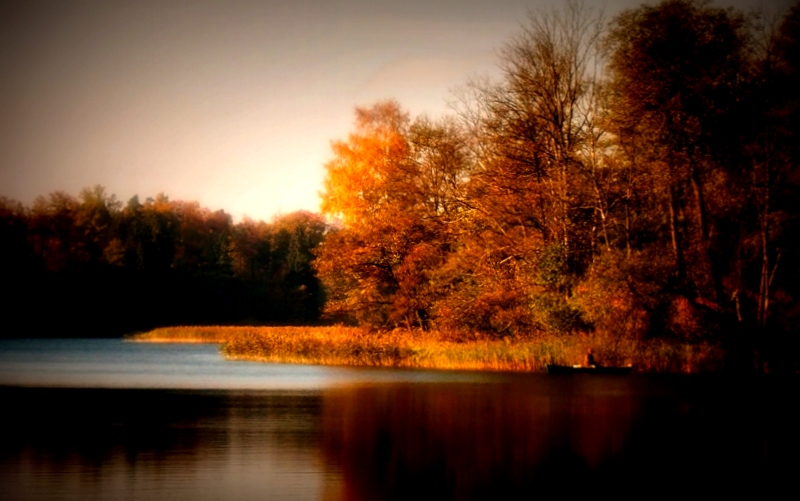 Masurian Lakeland – Mazury
When the summer ends in Mazury, the "Land Of Thousands Lakes" gets a bit colder. However it doesn't mean that it is less charming. It might be even more magnificent than during the summer. Crowds are gone, it is quiet and nature is slowly preparing for winter to come. All of this happens while you can still do sailing, hiking, kayaking and fishing. It is an ideal place to take a rest in a company of a beautiful nature.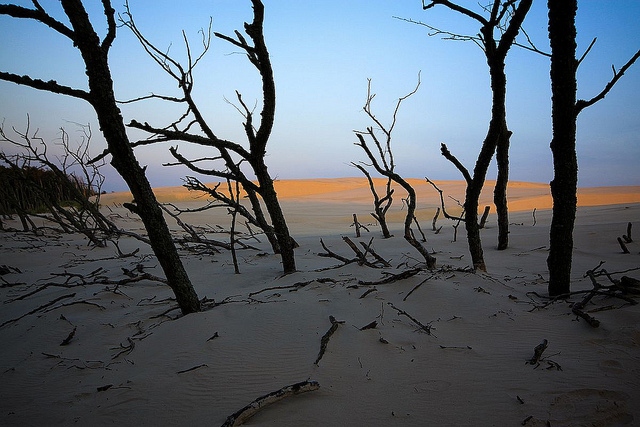 Slowinski National Park
If you will be near Pomerania during fall, you need to visit Slowinski National Park. The park is protecting an extraodrinary and unique (in Europe) stretch of the coastline, and exotic landscape with high, shifting sand dunes. It is the only place in Europe where in one park can be found: the dunes, lakes, bogs and forests. The wind moves the huge parabolic dunes up to 15m a year while unusual stumps of dead trees are sticking out from mountains of white sand. So if you have been there before, go once again as it changes instantly! (Especially in autumn!)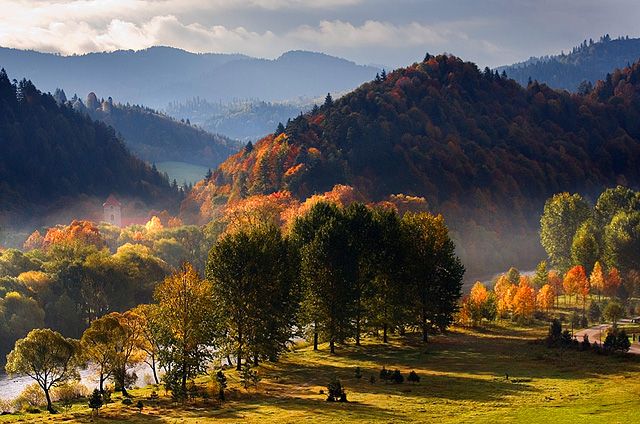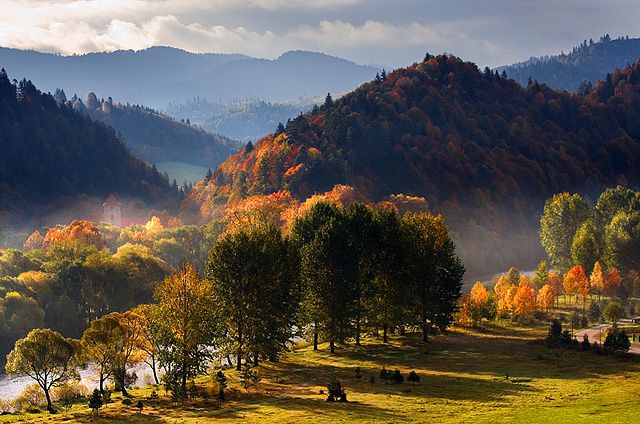 Pieniny
Pieniny is a small region in South of Poland. It is one of the most picturesque places in our country, and the autumn colors make it even more charming. It's area is full of attractions that can suit various tastes. Especially suitable place for nature lovers, fans of history and treasure seekers. You have to visit this magical place!
Krakow is an amazing city, which offers wide variety of activities. You can check by clicking the Krakow above what attractions and sights are the "must see". It is crucial to say that only a few of them from the mound, Zoo, Wolski Forest, Botanical Garden and walks through the old town are only so magical and romantic during the autumn! Don't wait anymore and visit this amazing city.